One of the best shows that I caught in 2007 was Too Much Joy's reunion show at the Knitting Factory. This one-time show was the band's first live performance in ten years and it doesn't look like the band will be performing again anytime soon. The band though posts a number of audio rarities (live, demos, rehearsals, etc.) to their
website
on a semi-regular basis.
A few months back, TMJ lead singer Tim Quirk, now the VP of Programing at Rhapsody, posted a two song live performance from the Artist Activism Retreat. At the closing benefit, Tim and the band performed "King of Beers" and a cover of The Clash's "Hateful".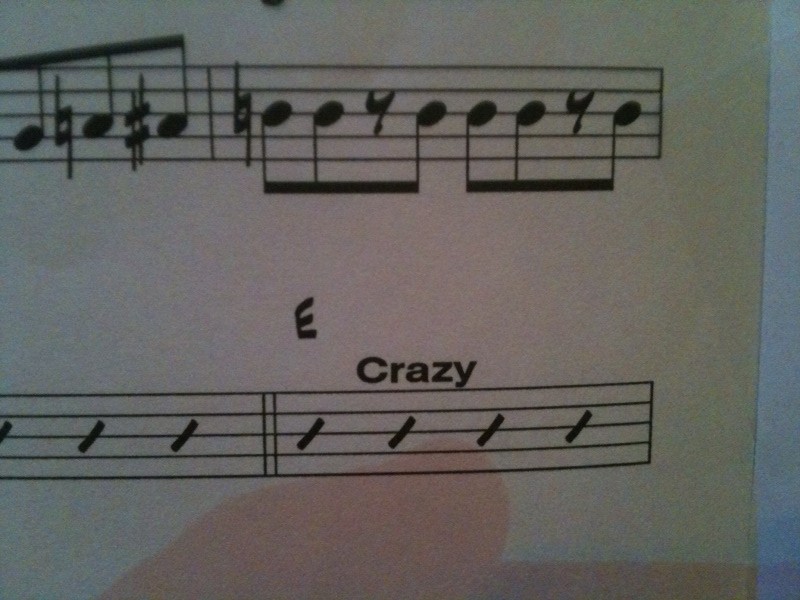 That's the horn chart for "King of Beers" above. Who knew it had so many notes?! My favorite part of the chart, though, is this notation in the bridge:

It just says, "crazy." That's pretty much how the whole night was. After "King of Beers," we covered The Clash's "Hateful," and Tim McIlrath from Rise Against joined on guitar and vocals.
- Tim Quirk
Links
:
Too Much Joy